Your guide to building a $100m RIA
These growth strategies will help you scale your practice rapidly.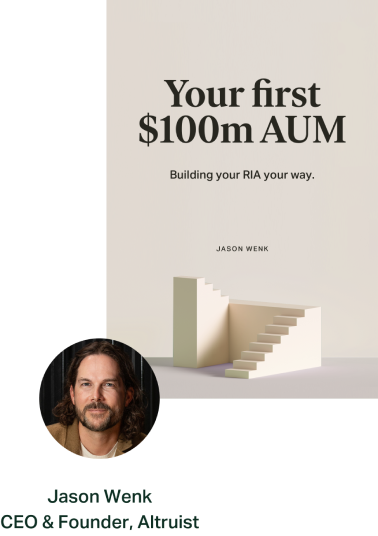 24px; text-align: left;">CRM

Like any service operation, your RIA firm will depend on developing deep relationships with clients. Maintaining a CRM database will be essential to keeping track of those relationships over the years, so start your firm off on the right foot by investing in a reputable option.

There are many choices here, but software like Wealthbox built specifically for financial advisors might offer more upside than a standard CRM product like Salesforce.


Document Retention / Archiving

Every financial advisor firm needs to be concerned with compliance and having all the correct documents in place is a critical component of managing your compliance issues. In many cases, your compliance consultant will suggest an archiving service like Smarsh, Global Relay, or Box.


Financial Planning Tool

Having a basic financial planning tool is also required technology for any new RIA. Simple tools like Google Sheets or Excel can work fine if you are proficient in using them, but there are also many software vendors to choose from here.


No matter how much experience you have in the financial advising space, forming an RIA from the ground up is daunting. Locking in these 9 categories of tools for financial advisors will drastically increase your odds of success. It's crucial that you make sure each of these bases are covered before you launch.