Your guide to building a $100m RIA
These growth strategies will help you scale your practice rapidly.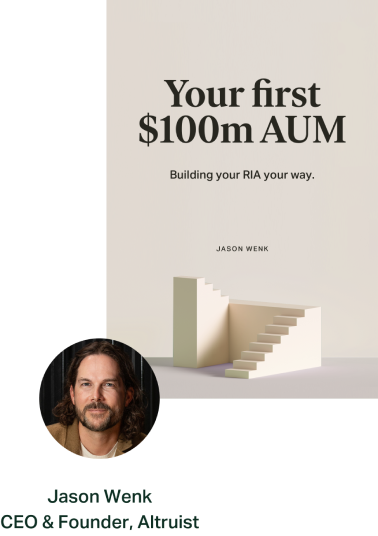 So as you search for a compliance consultant, asking about their book of business can shine more light into their area of specialization. In addition, asking for references can also give you more insight into a person's experience than a resume can.
Next, are they a cultural fit? Just like with any new addition to your team, any compliance consultant you're looking to hire or contract with should be a good cultural fit. Far too often, financial planners bring on a compliance professional who looks great on paper, but when it comes to soft skills like communication styles, client or internal interactions, and relationship building, the person doesn't mesh well with others in the firm.
For example, perhaps you may have pinpointed a compliance specialist who is sharp and boasts a great resume, but has a greater appetite for risk than you are comfortable with. They may be willing to push the envelope of compliance, while you may be more conservative in your approach. Ensuring your risk profile aligns with your compliance professional can be part of a culture fit exercise as well.
Cultural fit is especially important for long-term growth in where both parties can develop a lasting relationship and, ultimately, grow together as the firm develops as well.
Compliance can be the great unknown and before going out on your own, you most likely had the support of a pretty large team and legal structure. And since compliance touches virtually every aspect of your business, the role is that much more critical when you decide to take the leap to become an independent financial advisor.
About Grow
Grow by Altruist is a show dedicated to bringing business growth advice to advisors, by advisors. I'm your host Dasarte Yarnway and each week I sit down with industry professionals as they share their best ideas around attracting new prospects, building a successful firm, and keeping clients happy. Watch more episodes here.