Your guide to building a $100m RIA
These growth strategies will help you scale your practice rapidly.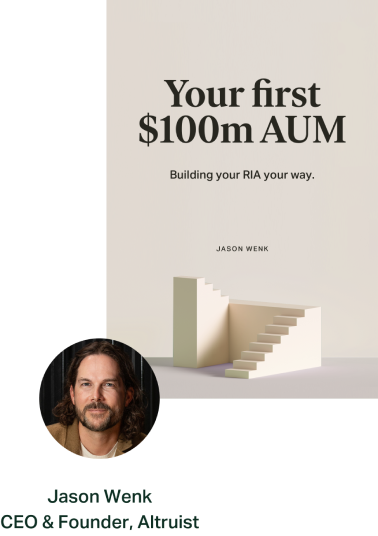 2. Post consistently
You likely hear this one a lot, but that's because it's true. People won't follow accounts (or see them in the first place) if your firm doesn't post regularly. Whether that means posting daily or a couple of times a week, set your own cadence that you'll be able to maintain and create a schedule so that you're interacting and posting regularly.
Stories are also a great tool for sharing consistent and engaging content. Stories appear at the top of followers' feeds, which makes them stand out—and they're a lot more dynamic than regular feed posts, with tons of cool features. You can post multiple Stories a day without cluttering up your followers' feeds and use features like polls, questions, and quizzes to level up your interaction with your followers.

3. Show AND tell
The caption of your post is where you can give a voice to that visual content. Compelling captions play a big role in increasing engagement. Use captions to explain what the photo is about, tell your followers how to take action, or support video content that might be viewed with no audio. Using words to support your visual content can make your storytelling more powerful and shareable.
Jackson used a recent trip to the grocery store as the topic of a short video to explain how owning shares of where you shop could be a good move for your portfolio. He used his own experience to share this concept with his followers in an unobtrusive way through storytelling.
"Be authentic, be yourself, tell the story. If you let your clients and prospects have a little glimpse into what your life is like, they can trust you."
Just like any other marketing strategy, Instagram needs consistency to flourish. It's not a set-it-and-forget-it strategy—once you establish your presence online, you have to keep up with the platform. If you're constantly engaging, posting, and genuinely interacting with your followers, you'll start to see your online community grow.


About Grow

Grow by Altruist is a show dedicated to bringing business growth advice to advisors, by advisors. I'm your host Dasarte Yarnway, and each week I sit down with industry professionals as they share their best ideas around attracting new prospects, building a successful firm, and keeping clients happy. Watch more episodes here.