Your guide to building a $100m RIA
These growth strategies will help you scale your practice rapidly.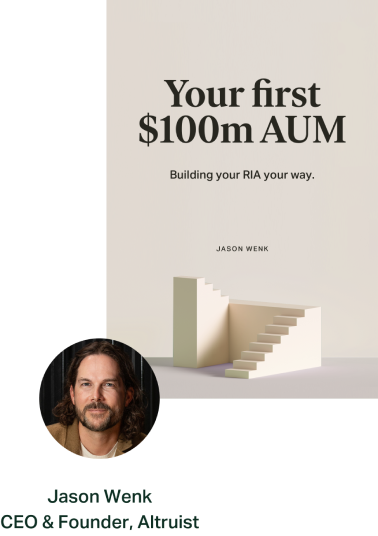 3. Deliver the "Ritz Carlton" experience
Widely known as the gold standard of excellence, the Ritz Carlton prides itself on delivering exceptional customer service. In fact, there are many stories of travelers receiving great care that they didn't even request, it was simply taken care of by the hotel.
This standard can also apply to financial services. At the crux of delivering the best service is creating a connection with your client. This is why personalization is important for a better experience across the board.
How do you show your clients you care? Go one step further than birthday cards with another layer of service with your marketing strategies. For example, create customized emails and landing pages to provide your clients with a personalized experience. Or launch a customer engagement and loyalty program to give your clients a way to refer your firm—and a way for you to measure the service you provide.
4. Find your unique voice
Marketers across verticals will tell you the importance — and need for — a steady stream of content in your specialty in order to attract prospective clients and drive brand awareness. But if everyone is doing it, how can your financial firm stand out in the crowd?
By understanding your unique brand voice, tuning your message, and then amplifying it in order to become known for it.
Think about how you speak to your existing clients—or friends—about your business. Do you tend to use a more educational and informative tone? Do you lean toward simplifying complex ideas and trying to be approachable? Do you prefer to have your finger on the pulse, interested in the latest trends and happenings?
Your answers can serve as a jumping-off point to finding your differentiating tone in the market and using it to your advantage.
Whether it's a tweet, an email, or face-to-face, your customers should receive a consistent message and expect a standard level of service from your financial firm—online and offline.
The best way to get started, is to...well, get started. Review your research, take a look at what your competitors are doing, and make an action plan on how to show the best version of your firm digitally.
About Grow
Grow by Altruist is a show dedicated to bringing business growth advice to advisors, by advisors. I'm your host Dasarte Yarnway and each week I sit down with industry professionals as they share their best ideas around attracting new prospects, building a successful firm, and keeping clients happy. Watch more episodes here.