Your guide to building a $100m RIA
These growth strategies will help you scale your practice rapidly.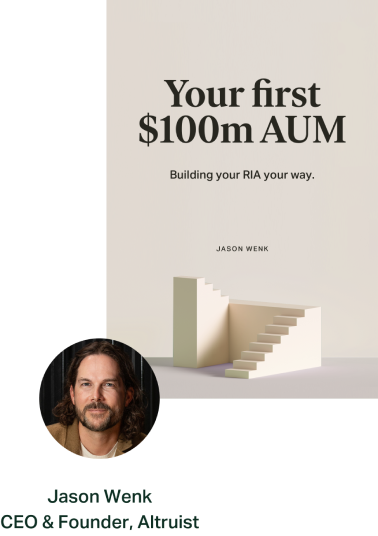 3. Test quickly, test more, and keep testing
Your financial firm has special characteristics that make it the right fit for your target audience and testing helps you generate better strategies to acquire new clients.
From email campaigns to webinars, how can you create more meaningful content for your ideal client profile? By marrying up those special characteristics with your ideal client's challenges and serving that content directly to your audience.
For example, let's say your firm primarily serves clients in the tech industry. Their challenges are mostly centered around equity compensation packages, employee stock purchase plans, and preparing for retirement. So you decide to launch a digital course with this specific content and test which social media channels bring in the most sign-ups. After three months of collecting data, you see that LinkedIn ads brought in 60% of you enrollments, while sponsored posts on Twitter only brought in 10%. Now you can confidently move more budget to LinkedIn and double down on your marketing efforts. Keep tracking the right data for a few more months and you could potentially even gauge engagement on the topics in your course in order to expand on the areas that individuals spent the most time on.
When you test out which channels, strategies, and tools work for your unique financial firm, you can see what mix attracts more interaction and conversions from your clients. This gives you the information you need to provide a better experience while breeding trust and confidence in your firm.
When visitors begin to trust your financial firm because of the value you provide, increased conversions and loyal clients are a natural result.
To learn more about Trent and to connect, please visit Resilient Financial Planning
Going Independent
If you're thinking about breaking away and starting your own firm, checkout our previous articles in our series:
About Grow
Grow by Altruist is a show dedicated to bringing business growth advice to advisors, by advisors. I'm your host Dasarte Yarnway and each week I sit down with industry professionals as they share their best ideas around attracting new prospects, building a successful firm, and keeping clients happy. Watch more episodes here.