Your guide to building a $100m RIA
These growth strategies will help you scale your practice rapidly.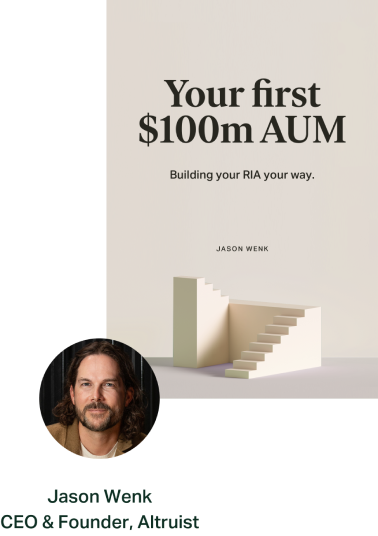 Mike marks that career transition as a moment of clarity, and he found the opportunity to concentrate on the personal needs of his clients rejuvenating. Being a fiduciary resonated with something in Mike; he was now obligated to be the financial caretaker and advocate that was always in his DNA. He sums up that professional epiphany in three words: "I found me."
That discovery has paid dividends, as has Mike's focus on building authentic relationships with his clients. He refuses to identify potential clients as "prospects": "These aren't little nuggets of gold that we're trying to find in a river—these are human beings," he says. He strives to meet his clients where they are and prides himself on listening to their financial aspirations and anxieties before creating a solid plan to help them.
Mike started NGP Financial Planning with that people-first mentality at its core. It was a leap that let Mike be himself both in the way he runs a business and in the way he builds relationships with clients. NGP is unapologetically Mike as well: You're equally likely to see astute analysis of emerging economic trends as you are a deep-cut Tupac lyric in official emails from the firm. The opportunity to mold a firm in his own image has been uniquely rewarding for Mike, and he encourages any advisor considering striking out on their own to take the chance, even if it seems daunting.



About The Human Advisor
Everyone has a story about what money means to them. When someone sits down in your office, it's so much more than doing business. Your client comes to you with some of their core beliefs about success, identity, legacy, and relationship.
The Human Advisor Podcast is dedicated to changing the conversation from how big a financial advisor's book of business is to how well they take care of their clients and actually help people. There's a new breed of modern advisors who want to make a difference and do something meaningful. And in our series, we're telling their stories. Watch more episodes.