Your guide to building a $100m RIA
These growth strategies will help you scale your practice rapidly.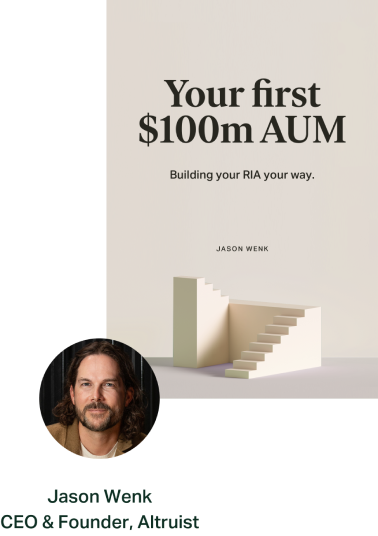 If you're part of your own niche, what content do you wish you had access to before you became a financial planner?
By creating content that speaks directly to your audience, you can better position yourself as a trusted partner. This also allows you to be intentional about what you produce and how you share it.
For example, if your target audience prefers scrolling through TikTok instead of Facebook, it's probably not a great use of your time to try and engage with groups and community pages. Instead, you may find better success sharing your values and purpose with users on TikTok. If you see a need or a gap to serve your audience, blaze the trail and find a way to meet them where they are.
The most important element to authenticity is the ability to craft your unique narrative in a genuine way — and then share it with others who care about your transparent and honest values. It takes time and vulnerability, but the lasting relationships will be well worth the investment.
About Grow
Grow by Altruist is a show dedicated to bringing business growth advice to advisors, by advisors. I'm your host Dasarte Yarnway and each week I sit down with industry professionals as they share their best ideas around attracting new prospects, building a successful firm, and keeping clients happy. Watch more episodes here.