Your guide to building a $100m RIA
These growth strategies will help you scale your practice rapidly.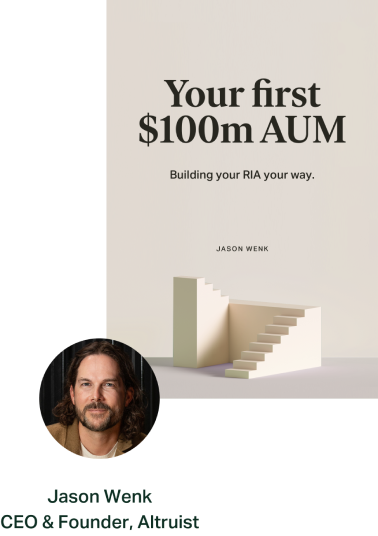 3. Limit systematic bias
Finally, when choosing an appropriate benchmark, try to limit the systematic bias between the portfolio being managed and the benchmark. The systematic bias can be roughly determined by calculating the beta of the portfolio versus the selected benchmark. A beta value closer to 1 indicates that the portfolio and benchmark are responding to similar systematic risk factors and are reasonable comparisons.
In order to reduce systematic bias, you should be looking to define a benchmark that aligns with the broad asset class, geographic and style weightings of the portfolio being implemented. We suggest blending together multiple ETFs in order to achieve the desired asset allocation of your benchmark.
We think by having an appropriate benchmark in place, both advisor and client will be better aligned on the investment strategy used in their portfolio. Clients will gain valuable insight into portfolio performance, and advisors may find that it can assist with portfolio construction and maintenance so they can ultimately serve the financial goals of their clients.