Your guide to building a $100m RIA
These growth strategies will help you scale your practice rapidly.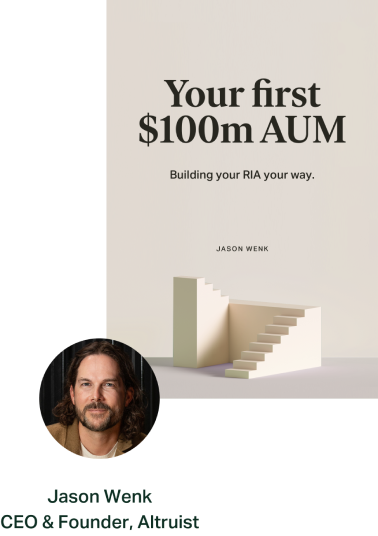 Create (even) more content
While the idea of producing a ton of content can be overwhelming, if you have a strategy in place to create it, you can remove much of the pressure. Use tools like an editorial calendar to plan ahead and stay on track for developing as well as publishing content. Don't have the time to sit down and write your stories? Try recording yourself speaking, using voice-to-type technology, or repurpose a presentation you've already created into a video or article. Creating content doesn't have to mean investing hours into it; you can also leverage the help of a professional writer to ghostwrite or consistently produce content for your audience.
Not sure what kind of content to publish? Take a cue from conversations you're already having and create content based on what prospects and clients are coming to you for currently. This is also a good way to showcase your tone and voice. Most of the time, your prospective clients aren't in the financial industry and might need you to explain complex terms and concepts in plain language. Being able to speak (or write) in a way that your audience understands is how you can connect with them.
At the end of the day, there's one best practice that universally applies to all types of marketing: Time. More specifically, the earlier you start and the longer you give your marketing programs to grow, mature, and evolve, the better the results. That's why the sooner you implement your marketing strategy, the more likely it is that your brand will be the one people remember.
About Grow
Grow by Altruist is a show dedicated to bringing business growth advice to advisors, by advisors. I'm your host Dasarte Yarnway and each week I sit down with industry professionals as they share their best ideas around attracting new prospects, building a successful firm, and keeping clients happy. Watch more episodes here.