Your guide to building a $100m RIA
These growth strategies will help you scale your practice rapidly.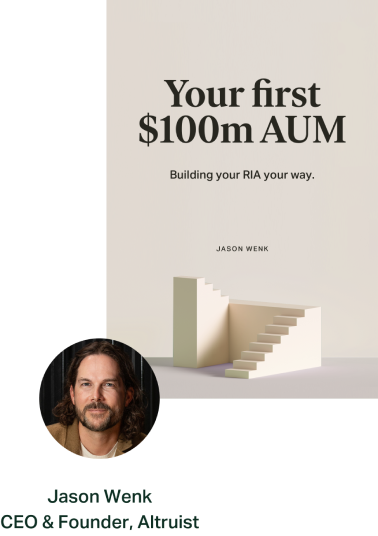 His firm operated a bit differently. Luis noticed so many people—especially in his community—being left out with the traditional model in financial services. Luis wanted to open up barriers for people that needed financial advice but didn't have the type of money that would traditionally qualify them to work with an advisor. He wanted to take on clients that didn't have a large sum of money to invest, but they needed financial advice. He realized he could grow with his clients if he leveraged a fee-only model and continued to work alongside them from their first job to retirement.
As someone who didn't even know what a financial advisor was when choosing a career path, he now wants to change that for younger generations entering the workforce. So, in partnership with NAPFA and Advisor Business Solutions, Inc, Luis, and his co-founders, launched BLatinX Internship Program (BLX) to change the complexion of the financial planning profession. Their goal is to place at least 100 aspiring Black and Latinx financial planners annually with meaningful paid summer internships.
And his quest for more representation in the field of personal finance also impacts his clients. Luis works closely with his clients to set them up for success through generational wealth. Looking back at his upbringing, if someone passed away and left money for their own funeral, they were considered wealthy. Now, he helps his community understand the concept of generational wealth and leaving a legacy for their family.
About The Human Advisor
Everyone has a story about what money means to them. When someone sits down in your office, it's so much more than doing business. Your client comes to you with some of their core beliefs about success, identity, legacy, and relationship.
The Human Advisor Podcast is dedicated to changing the conversation from how big a financial advisor's book of business is to how well do they take care of their clients and actually help people. There's a new breed of modern advisors who want to make a difference and do something meaningful. And in our series, we're telling their stories. Watch more episodes.