Your guide to building a $100m RIA
These growth strategies will help you scale your practice rapidly.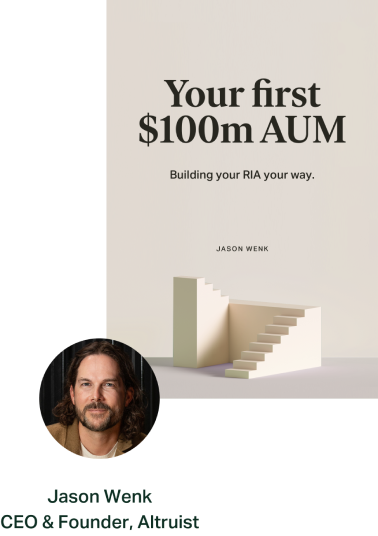 When it comes to taxes, many advisors refer clients to a CPA or a tax attorney. Giving tax advice is out of the realm for most advisors, but what if you could quickly upload clients' financial documents, generate personalized client-ready reports, and run tax scenarios for clients?
This possibility turns giving tax advice into providing tax planning services. Tax planning—not tax advice— is when advisors look to the year ahead and find potential planning opportunities and coordinate with CPAs to see where there are savings that might otherwise be missed.
A good way to look at this service is to think of tax planning as complementary to CPA tax advice. Financial advisors can make the job of the CPA easier by being forward-thinking and add value to their existing clients.
And regardless of the client type you serve, tax planning can be an enhanced service leveraged across niche markets, different audience types, and can also be used to bring in prospective clients.
Adding value can help grow your business, but to really scale your firm, you need to leverage technology. Software that makes tax planning streamlined and automated can help financial advisors become more efficient and serve more clients, better.
For example, with Holistiplan, financial advisors simply upload their client's tax return and get a client-ready analysis in minutes. Rather than tracking financials in complex spreadsheets and conducting multiple meetings, advisors can use the software to receive a report with key metrics, tax planning opportunities, and scenario analysis tools. The efficiencies gained can allow advisors to replicate this process across their client base in a fraction of the time, with no additional resources.
Deep value is your best marketing tool. Adding services, like tax planning, can lead to more conversions, client referrals, and long-term client relationships.
Disclaimer: Altruist and its affiliates do not give legal or tax advice. The views expressed in this video by the participants are solely their own and do not necessarily reflect the views of Altruist Corp or its subsidiaries. No compensation was provided.