Your guide to building a $100m RIA
These growth strategies will help you scale your practice rapidly.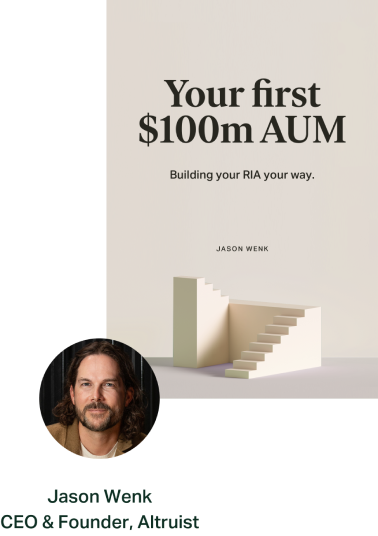 The longer she was in the business, the more she realized that women were being overlooked and underserved. The majority of financial advisors are men and don't realize the importance of engaging the wives, significant others, or even other female family members in the investment and financial guidance process.
She used these challenging personal narratives, combined with her own upbringing to focus on building a practice that supported the needs of women.
From her childhood to her professional years, she had run into many women who were strong, ambitious, and independent, yet neglected to consider the risks of longevity and the importance of making good financial decisions in order to have a comfortable lifestyle in the future. So her intention with Urban Wealth Management was to create a platform that focused on strategic financial planning alongside investment management to better serve clients and prospects.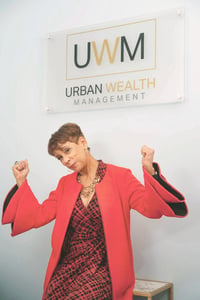 Fast forward to today as I sit across the table from her, she exudes confidence and success. She has built an entire business powered by diverse women as well as encouraged and assisted female clients to create the lifestyle they desire and deserve.
And helping women doesn't start with her own clients. She created and hosts a webinar series, Smart Women, Savvy Money, to provide financial education and virtual networking opportunities for women of all ages and backgrounds.
As a busy professional woman, she understands the pitfalls many other women like her face. Having full lives, lots of responsibilities, and often not much time to manage and plan their own financial lives, her primary goal is to have their back by giving them the tools they need at the intersection of finances and lifestyle.
As our interview continues, I'm inspired by every answer. Rene identified that there's a gap between women being smart and becoming savvy about their finances, and now it's her mission to make sure all women have the knowledge and confidence to make good choices about their money and their future.
Like Rene, Altruist is dedicated to making financial advice more inclusive and accessible to everyone.
To learn more about Rene Nourse and her team, check out Urban Wealth Management.


About The Human Advisor
Everyone has a story about what money means to them. When someone sits down in your office, it's so much more than doing business. Your client comes to you with some of their core beliefs about success, identity, legacy, and relationship.
The Human Advisor Podcast is dedicated to changing the conversation from how big a financial advisor's book of business is to how well do they take care of their clients and actually help people. There's a new breed of modern advisors who want to make a difference and do something meaningful. And in our series, we're telling their stories.
Learn how we can help you grow
Altruist can help you reduce software costs and increase your productivity at the same time. Learn how we do it.