Your guide to building a $100m RIA
These growth strategies will help you scale your practice rapidly.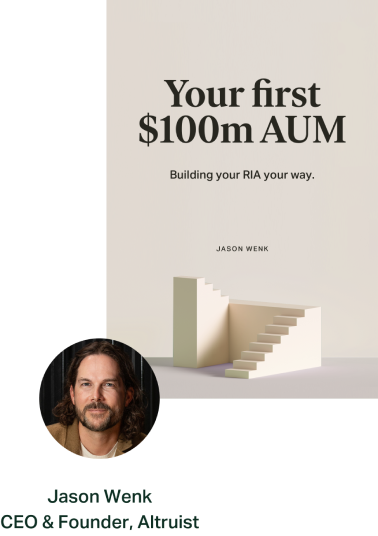 So what does caring for your clients look like in actual practice?
Oftentimes you may think you are passionate about the business, but unfortunately, it's not translated into your practice. So what tangible things can you do to show you care?
Here are a few ideas that Todd has had first-hand experience with:
1. Send a care package to clients - this idea is especially timely in a pandemic, but can also be used to show you care on holidays you know your client celebrates, birthdays, or anniversaries.
2. Deliver an unexpected treat - whether it's a curbside drop-off or a shipment, sending a sweet treat or a thoughtful gift can be a nice way to say "I'm thinking about you."
3. Create new ways to present yourself to your community - take the extra time to support your network and clients without an associated marketing campaign. Showing up for your clients and being present during the hard times, just as you are during the good times, will allow you to build a true relationship.
By taking incremental steps towards your goals every single day, your path to reaching your professional growth will become more attainable and it'll be easier to achieve each goal on your road to success.
At the end of the day, you have to love what you do in order to truly be happy in work and life. Passion energizes you, and vice versa, giving you more fuel to put towards success. And the mindset you choose to take on is very important for your journey.
About Grow
Grow by Altruist is a show dedicated to bringing business growth advice to advisors, by advisors. I'm your host Dasarte Yarnway and each week I sit down with industry professionals as they share their best ideas around attracting new prospects, building a successful firm, and keeping clients happy. Watch more episodes here.