Your guide to building a $100m RIA
These growth strategies will help you scale your practice rapidly.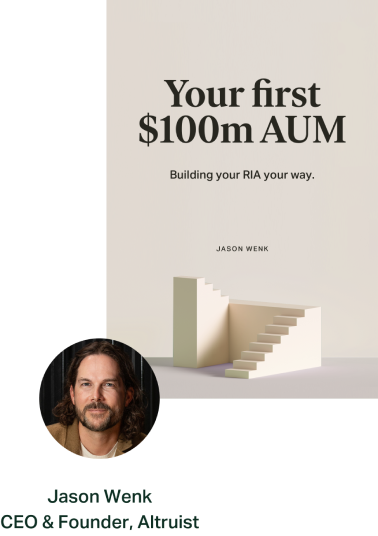 How can you show your clients the importance of financial literacy and prepare them to have more money conversations at home with their families?
By providing your clients—and their families—with insights into how to build generational wealth and expand their financial literacy, when their money eventually does transition to the next generation, they're prepared and have the proper tools necessary to manage that wealth.
Children are sponges—they absorb information quickly and easily. And unless their parents take proactive steps to teach them about good financial habits, kids may pick up negative money habits. For example, if your children see you saving and talking about it, they're more likely to grow up with a savings mindset.
Another factor that can impact our attitude and beliefs about money, is our willingness to improve our finances. As children grow up, their emotions toward money management also mature along with them. So expanding financial literacy at home can help young people become self-reliant and self-assured when handling finances.
As a financial advisor, how can you help parents feel knowledgeable and confident in teaching their children financial literacy? By educating them first, and then encouraging them to take this information home. You can start building deep relationships with your clients' children and even grow your practice through financial education.
This means boiling down complex financial advice into conversations that your clients can have at the dinner table. For example, if a client mentions their child took a new job, equip them with questions they can ask their child about 401k plans. The more stories that can be shared related to financial education, the better prepared the next generation becomes.
When we take care of a client, they're thankful; but when you can take care of their children, they're forever grateful. Imagine the type of connection you can make with a client when you're able to manage their wealth while providing education to them and their next generation on how to use money properly.
Disclaimer: Altruist and its affiliates do not give legal advice. The views expressed in this video by the participants are solely their own and do not necessarily reflect the views of Altruist Corp or its subsidiaries. No compensation was provided.