Your guide to building a $100m RIA
These growth strategies will help you scale your practice rapidly.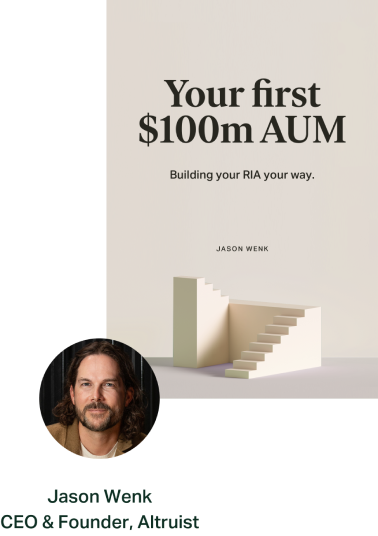 So in an effort to make Pride 365, how can you show support for the LGBTQI+ community all year round, not just this month?
By being intentional and inclusive with your language, service offerings, and actions. Here are a few ways to get started that can be implemented today:


1. Use inclusive language
From your website to your introductory materials to your marketing messaging, use language that includes all types of people. This can be as bold as a call-out to the LGBTQI+ community or as subtle as a field on a form. For example, instead of saying "husband or wife's name", update the field to be "partner/spouse's name." Or another idea is to include a field like "preferred pronouns'' in your initial paperwork.
Bonus tip: Create a safe space with your clients by introducing yourself with your preferred pronoun. By proactively doing so, you encourage others to do so in a way that feels safe and authentic.


2. Show up and speak up
This is one of the easiest ways to be an ally. Repost or share content that shows support for the LGBTQI+ community. On the other hand, speak up if you see something problematic. Supporting the community also means using your voice and power to protect those around you.


3. Get involved in your city or community
Get to know LGBTQI+ people in your surrounding area through non-profit or business communities. Join a business organization or volunteer group associated with the LGBTQI+ community and you'll start to make connections with other members that could even lead to growing your practice while being an ally. One of the best ways to get involved is to show up and ask, "what do you need, how can I help?" and use your connections in a positive, impactful way.
Together, we can create safe spaces and make a meaningful impact within the lives of our clients, their family, and our community.
Disclaimer: Altruist and its affiliates do not give legal advice. The views expressed in this video by the participants are solely their own and do not necessarily reflect the views of Altruist Corp or its subsidiaries. No compensation was provided.


About Grow

Grow by Altruist is a show dedicated to bringing business growth advice to advisors, by advisors. I'm your host Dasarte Yarnway and each week I sit down with industry professionals as they share their best ideas around attracting new prospects, building a successful firm, and keeping clients happy. Watch more episodes here.