Your guide to building a $100m RIA
These growth strategies will help you scale your practice rapidly.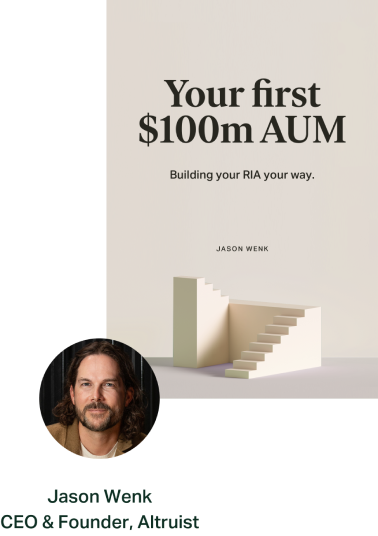 And now, that path has led Marguerita to pursue opportunities where she can discuss how the personal finances industry and advisors need to change and drop the notion of the AAPI community being the "model minority."
In 1966, William Petersen, a sociologist, first coined the term "model minority" to describe Asian Americans, a group whose population was rapidly growing in the United States following an influx of immigration due to recent reforms.
Many of the Eastern societal characteristics like diligence, obedience, and deference to authority were quickly surfaced in mainstream culture as Asian Americans in the United States started to earn more money and obtain college degrees at a higher rate than many white Americans.
Thus the term "model minority" became a way to criticize other ethnic groups whose relative poverty and lack of success could be blamed on an absence of stereotypically "Asian" values.
This seemingly "nice" stereotype remains problematic even today. Many members of the AAPI community feel as if they are in a position of privilege and should be allies and supportive of other groups. But the reality is they are often stuck in between a rock and a hard place.
For example, many companies will ask themselves if they have enough women, Black, or Latino employees, and they forget that Asians should be represented when it comes to diversity initiatives. But the "model minority" theory does not account for the vast differences among the nations, ethnicities, and religious groups classified as "Asian." This description is so broad that it is virtually meaningless nowadays.
Who is considered "Asian" anyways? The AAPI community encompasses China, Japan, Korea, Indonesia, Philippines, Samosas, and South Asia, which includes India, Pakistan, Bangladesh, Sri Lanka, Nepal, Singapore, and Bhutan.
So how does our industry grow and adapt?
In 2019, according to the Bureau of Labor Statistics, out of 551,000 personal financial advisers, only 8.6% were Asian.
To achieve greater inclusion among AAPIs in advisor roles, we need to change our own industry's perceptions and bring to light the challenges faced by this diverse group. This not only means hiring more AAPI advisors, but also engaging with this community to educate on the importance of financial planning.
More so, money is a very personal, sometimes taboo, topic, so at times it helps when clients feel an adviser understands where they're coming from or have had similar experiences.
Although clients can find financial advisers who are a right fit for them regardless of their race or gender—and vice versa—some clients may feel more comfortable with a professional who has a similar background and better understanding of their financial goals.
"Even though I was born here and I straddle two generations, I embody what my dad instilled in me. We are very proud to be here. We are very proud Americans. We ARE Americans. While we may not complain about what's happening, it's still happening."
So Marguerita has made it her mission to continue having these tough conversations and bringing more awareness to the AAPI community. By using her platform to reach and engage with professionals in her industry, she hopes to change it for the better. And hopefully, younger generations of the AAPI community will see more representation in the personal finance industry and less of a disparity.
Disclaimer: Altruist and its affiliates do not give legal advice. The views expressed in this video by the participants are solely their own and do not necessarily reflect the views of Altruist Corp or its subsidiaries. No compensation was provided.