Your guide to building a $100m RIA
These growth strategies will help you scale your practice rapidly.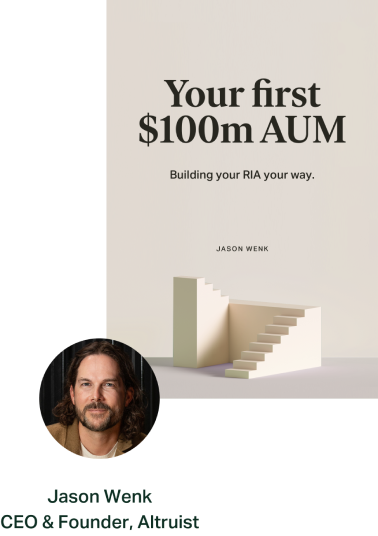 Third meeting: Implement the plan and start building a lasting relationship
After completing the initial comprehensive financial planning process, many clients choose to continue with ongoing planning and management services to help them implement the recommended changes to their financial plan, while others do so on their own.
The client onboarding process can take trial and error as well as time to perfect. But a large part of developing a successful client onboarding process is having an effective workflow and technology in place to support the system.
Much like investing, automation is better utilized sooner rather than later. Once you see a need to implement process and technology — start automating.
Having tools — like a CRM, scheduling technology, email automation — will not only make you more efficient, but also give you insight into data that you might otherwise miss. This information can lead to attracting the right clients, delivering better service, and, ultimately, more referrals.
About Grow
Grow by Altruist is a show dedicated to bringing business growth advice to advisors, by advisors. I'm your host Dasarte Yarnway and each week I sit down with industry professionals as they share their best ideas around attracting new prospects, building a successful firm, and keeping clients happy. Watch more episodes here.