Your guide to building a $100m RIA
These growth strategies will help you scale your practice rapidly.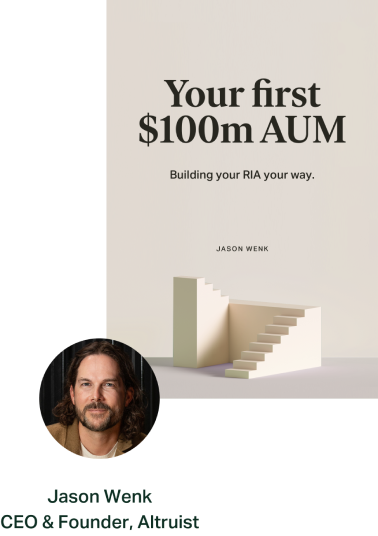 So how can financial advisors acknowledge the disparity, share information, and bridge the knowledge gap?
Offer free advice on your website or publish blog posts aimed at this audience
Send out a newsletter with insights, economic developments, and/or general money-saving tips
Partner with minority-based organizations to share financial insights with their membership
Connect with your community and seek out ways to share your knowledge
Speak or contribute to media outlets that have a primarily diverse audience
By providing guidance, you can help individuals become the hero of their own financial journey.
Wealth and financial security is not just for the uber rich — it's for everyone. Apart from education, an increasing number of financial planners are serving a less wealthy population by offering free consultations, charging on an hourly basis, or pricing based on a tiered structure.
This is exactly what Emlen is offering in order to make financial planning accessible and financial stability a reality for more people. Emlen has adopted an alternative fee model that allows his firm to expand their clientele and work with a more diverse group of individuals through tiered subscription packages.
As Emlen says, "we can change the complexion of our industry, change the complexion of wealth, and disrupt what is the status quo right now." Because knowing you're financially prepared for what comes your way makes life easier and simpler and relieves so much stress, anxiety, and negativity — for everyone.
To learn more about Emlen and how he nurtures his client relationships, check out him out on The Human Advisor.
About Grow
Grow by Altruist is a show dedicated to bringing business growth advice to advisors, by advisors. I'm your host Dasarte Yarnway and each week I sit down with industry professionals as they share their best ideas around attracting new prospects, building a successful firm, and keeping clients happy. Watch more episodes here.